What's the Vacant Land Guide™?
Put simply, the Vacant Land Guide™ is the most comprehensive guide to vacant land opportunities on the market today. This thorough, yet easy to read, two volume set gives you all you need to begin your quest toward real estate riches. This Guide is the first and only of its type on the market today. Get ready to control OR buy vacant land at half-price or less!
The Guide reveals insider secrets of how to locate, control or buy and sell high-value and in-demand properties that are calculated to make profits for you. And, remarkably, you can be one of the few investors actively pursuing this market. Let others pursue high-priced homes in overbuilt markets. You, instead, can take the path towards open land and reap the rewards.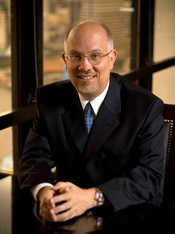 Russell Ward, specialist in this niche market, has brokered over 600 vacant land transactions. He has spent over 1,000 hours distilling his extensive knowledge of this little-known opportunity into the most concise, yet comprehensive guidebook possible. He has taken great pains to write step-by-step instructions that even a novice could understand.
Learn:
Everything you need to know about the vacant land market today
"Insider information" about this untapped market opportunity
How to buy vacant land at below-market wholesale prices
How to get started in this business with surprisingly little investment
How to find vacant land deals with little to no money down
How to identify and approach potential buyers
What negotiating techniques to use
How to consistently complete successful transactions
What kind of documents to use for your vacant land investments
In this package you get:
Guidebook: A 3-ring binder manual of over 250 pages that is complete and thorough based on current market conditions.  The Guide's "How-to-Do" approach is all you'll need. You will not need any companion products to make this program work for you.
Bonus Workbook: This 85 page workbook contains easy to use lists, charts and forms. Sample forms include, among others, simple and detailed option contracts, vacant land purchase agreements, letters of intent, and assignment contracts.
Bonus CD-ROM: This CD contains easy-to-use forms and documents that you can fill in on your own.  These forms were made specifically for vacant land transactions.  They are uniquely relevant to vacant land deals that you won't find anywhere else.
Selected passages from the guide:
Are you getting more curious about the Vacant Land Guide™? Well, you should!  See the Table of Contents and a few pages of content from the Guide.  I think you'll be encouraged by what you read and will certainly want to read more. Yes, you can read more, if you have the foresight to BUY the Vacant Land Guide™ NOW.
And don't forget that you get a Bonus Workbook and CD-ROM of unique vacant land forms that work in tandem with the Vacant Land Guide™. All the more reason to "Buy the Guide!"
How many of you would enter an unknown country without a roadmap? If you do, you'll waste lots of precious time and money. Finally, with this Vacant Land Guide™, you'll have that roadmap leading you in the right direction.  This is a topic that many people are interested in but know little about. You won't find anything like this Guide in your bookstore or library. This is the only place you'll find it, right here at VacantLandGuide.com!